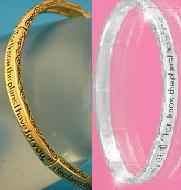 Jeremiah 29.11 Stretch Bracelet
$7.95 SKU: 4492
Jerimiah 29:11 stretch bangle gold fashion bracelet. For I know the plans I have for you," declares the LORD, "plans to prosper you and not to harm you, plans to give you hope and a future. Lead free. Also silver finish.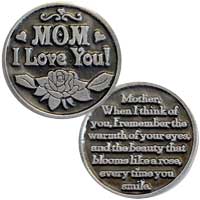 Coins Mom I Love You Pewter
$1.98 SKU: 1972
Mother I Love You Coin. 1 1/8" pewter style Mother's coin. Mother's Day. Mailable in a greeting card.