Satin Lap Scarf 3 Piece Set in Black, White
SKU: 5421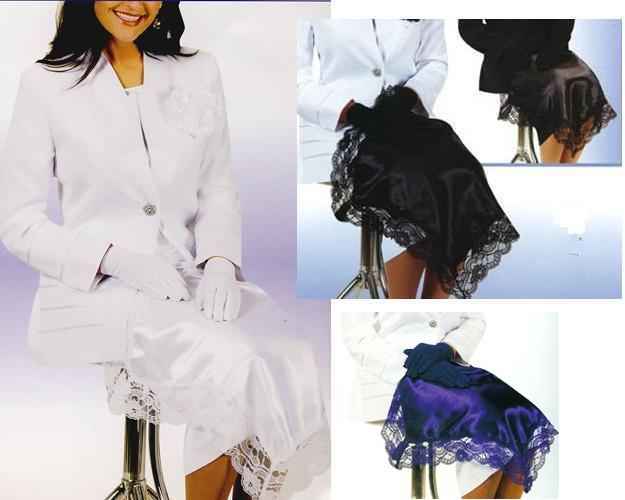 Ladies, always be prepared with a few different colored lap scarves to match your wardrobe.
What Is A Lap Scarf?
Our lap scarves are simply beautiful accessories that make you feel a little more comfortable when the dress you're wearing rides up when you sit down. Perfect for business dinners, church wear, and conservative functions, and are quickly becoming an essential part of any well-dressed woman's accessory armoire. Sizes: Lap Scarf is 24" x 24" - perfect for both modesty and keeping your skirt from getting dirty. Flower is approx 4" in diameter. Gloves are one size fits most. Laps scarves. Polyester. Spot clean. Imported. Available in White, Red and Black. Lap scarfs. Only available as a set.